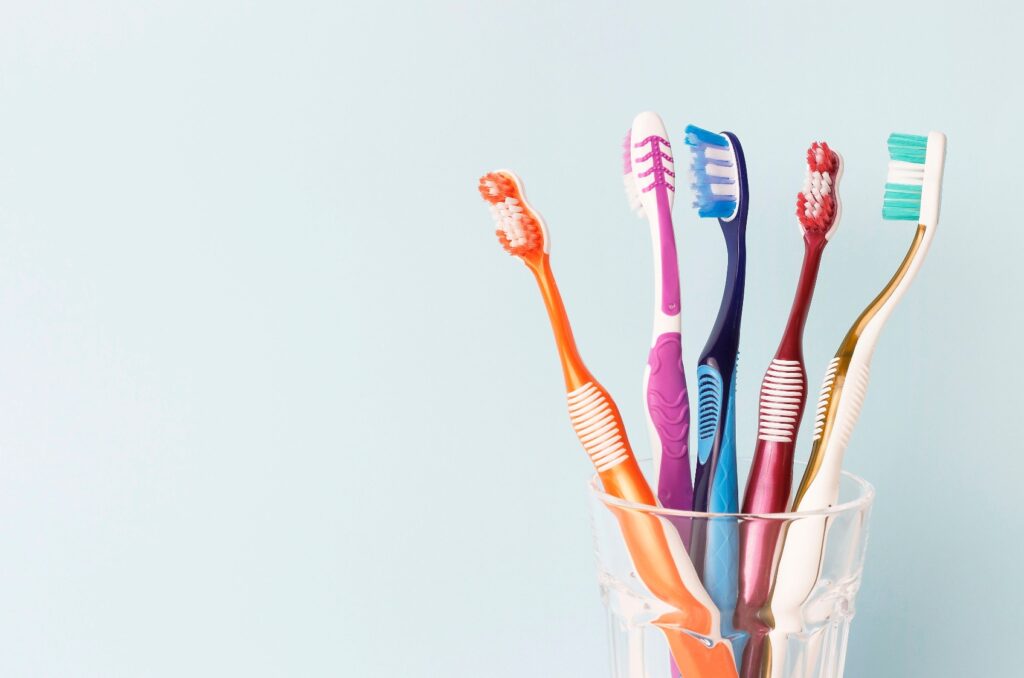 Most of us don't give our toothbrush much thought, but we should. From its fascinating origin to its dirty little secrets, here are six fascinating facts about your toothbrush. 
Where Did Modern Toothbrushes Originate?
It is believed that the first modern toothbrush was invented by a prisoner in England. Sometime around 1780, William Addis created a toothbrush from bone and used swine bristles for the brush. The first electric toothbrush in the U.S. was the Broxodont, manufactured by Squibb in 1960.
Long before Mr. Addis invented what we know as the toothbrush, ancient Egyptians, Babylonians, and Chinese crafted tools for teeth-cleaning, including chew sticks that were fashioned from split twigs with a frayed end. It's believed the Chinese invented the first handled toothbrush, fashioned from bone or bamboo with boar bristles, in the 13th century.
What are Toothbrush Bristles Made of?
Boar bristles were used until the late 1930s, when Dupont de Nemours introduced the nylon bristles we use today. The first toothbrush of this kind was named Doctor West's Miracle Toothbrush.
Thank a Soldier for Modern Tooth Brushing Habits
GIs coming home from World War II carried their fastidious tooth-brushing habits back home, and helped spark the daily oral hygiene trend that we know today.
What Color is Your Toothbrush?
Blue is the most common color for manual toothbrushes. The second most popular color is red.
The average toothbrush carries more than 100 million bacteria. Most are found in your mouth, which is why you don't get sick. However, you could catch an illness if you don't change toothbrushes regularly. It is easy to disinfect them. Ask us how.
Now that you are a toothbrush expert, spread the word about the importance of regular brushing. Be sure to brush for two minutes twice each day. The American Dental Association recommends that you change your manual toothbrush or electric toothbrush head every few months and more often if you have a weakened immune system or have been sick recently.
For more dental care tips, or to schedule your next visit to our office, please contact our Orthodontist in Palos Hills.
Paul DiFranco Orthodontics of Palos Hills
Phone: (708) 930-5941
Url: https://paloshillsortho.com/
10059 S. Roberts Rd. Suite 2A
Palos Hills, IL 60465