The search for straightened teeth or an aligned bite has challenged patients and dental professionals alike. With increasing demands on our time, patients want to be assured that they can commit to the duration of their treatment.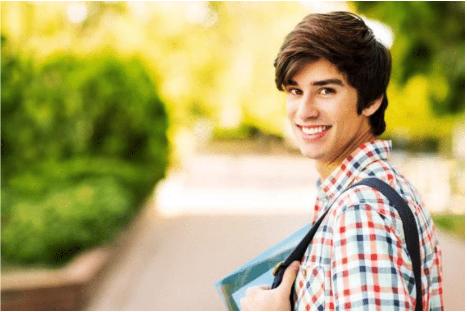 Today, not all orthodontic treatments are created equal. As patients explore their treatment options, they learn to understand that each involves a different investment in time. Generally, orthodontic treatments for malocclusion (imperfectly positioned teeth), fall into two categories: those that can be addressed with clear aligner therapy, and those that are treated with wires and brackets. Let's take a look at some of these options.
Clear aligner therapy refers to a series of clear dental trays (think of an athletic mouthguard), that are formed to the shape of a patient's teeth. Clear, transparent aligners gradually improve appearance and function by applying gentle, steady pressure to a patient's teeth, which encourages the breaking down of bone (osteoclastic) and the building up of bone (osteoblastic) activity. The patient wears the aligner or tray for a period of about twenty-two hours a day for a period of about two weeks. This process is then repeated for the length of the clear aligner therapy which, on average lasts a little more than a year. Once the treatment period ends, the patient will wear a retainer at night. The clear tray is designed to be removed for eating, drinking hot liquids, flossing and brushing your teeth. Most, but not all types of malocclusion can be improved with clear aligner therapy and many tooth movements are possible with clear aligners.
Wires and brackets, or braces as they are more commonly known, are often regarded as the traditional approach towards gaining that perfect smile. Braces work by providing constant pressure and force on the teeth. They are comprised of brackets, bonding components, wire, and elastic bands. The constant pressure of the wires on the brackets demands that the teeth be loosened and rebuilt through bone growth in its new position. After extensive prep-work that often includes x-rays, molds, and impressions, the braces are fitted to the patient's teeth. Regular adjustments to the braces occur about once a month and the duration of the treatment can last anywhere on average from one to three years. The length and specificity of treatment depend exclusively on the needs of the patient's teeth.
Improving your smile and overall oral health is a commitment not to be taken lightly. While there are several orthodontic treatments that exist, not one method is appropriate for everyone.
As always, speaking with our orthodontic office is your best source for information with regard to which orthodontic treatment is best for you. Talk to Paul DiFranco Orthodontics of Palos Hills today to better understand which option best suits your needs.
Paul DiFranco Orthodontics of Palos Hills
Phone: (708) 930-5941
10059 S. Roberts Rd. Suite 2A
Palos Hills , IL 60465