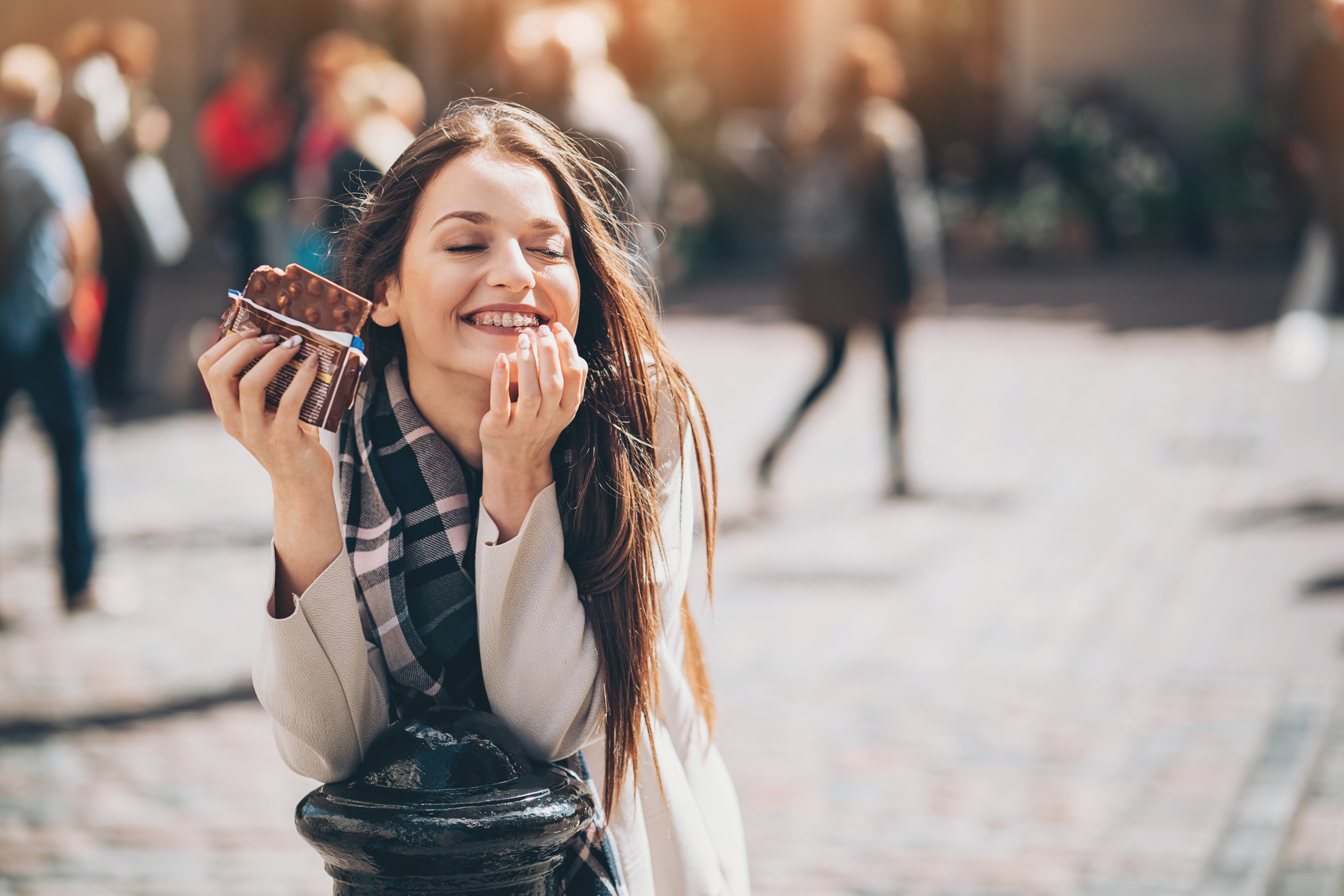 Wearing traditional braces calls for making some changes to the way you eat. What you consume and what you avoid will directly affect the condition of your teeth during orthodontic treatment and after. Here are some types of foods to steer clear of when you are wearing braces, and tips to carefully enjoy some of your favorites.
Eating Hard Foods with Orthodontics
Eating harder foods can be harmful during orthodontic treatment because they can bend or break wires and even displace brackets. Try to avoid them after you have had your wires changed, since teeth are most tender at this stage.
Here are foods to avoid and careful ways to eat solids:
Avoid chewing on ice. You can suck on ice cubes but never bite them. Cubes and chips can easily dislodge orthodontics.
Before eating meaty foods like ribs or chicken wings, carefully check for and remove the bones. This prevents you from accidentally chewing on a bone and dislocating a bracket.
Fruits are an essential part of a balanced diet, and you should continue to eat them. However, instead of biting into apples, peaches or pears, cut them into small pieces first.
If you enjoy eating peanuts, almonds, or cashews, consider grinding them and adding the nut meal to cereals and yogurt.
Avoid eating corn on the cob; instead, cut the kernels off to help prevent damage to your braces.
Sticky and Sweet Foods
Sticky foods are one of the worst things you can eat while you are wearing braces. They can get stuck to your teeth and hardware and can even result in the braces getting pulled off. Another reason to avoid things like taffy and sugary gum is that they promote tooth decay.
If you must have a sweet treat, here are a few tips:
If you enjoy eating candy, try sucking on pieces instead of chewing them. Stick to sugarless candies. If you do indulge in sugary treats, be sure to rinse your mouth with water to avoid plaque buildup on your teeth. Brush and floss as soon as possible.
Avoid chewing gum. Whether regular or sugar-free, it can stick to braces and may be difficult to get off. It can also loosen wires and brackets.
It is best to eat a nutritious diet with plenty of fruits and vegetables. Avoiding soda, candy, and other sugary and acidic foods can help prevent tooth decay and keep you healthier overall. Contact our Orthodontist Palos Hills IL office for more helpful information on life with braces or to schedule an appointment.
Paul DiFranco Orthodontics of Palos Hills
10059 S. Roberts Rd. Suite 2A