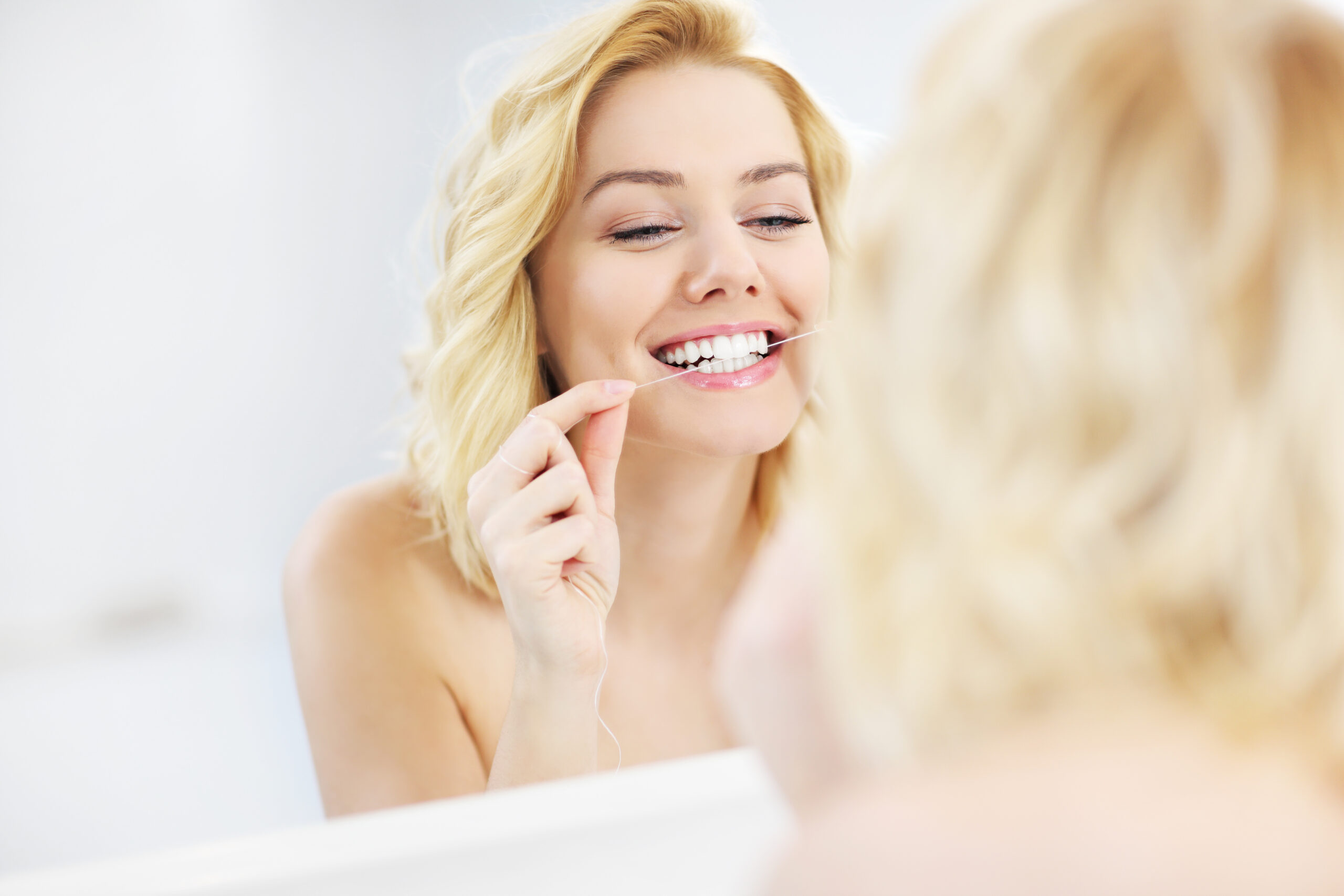 Wearing braces means you need to double up on efforts to keep your mouth clean. That means brushing twice a day or after meals, as well as flossing. That last step stumps some people when they first get outfitted with traditional braces, but it doesn't have to. 
Removing food particles and plaque between teeth requires some adjustments while wearing braces. The wires, brackets, and bands can be trickier to get in between, but it can be done with some patience, extra time, and some simple tips.
Use the right amount of floss. Too much or too little can make flossing more difficult. The American Dental Association recommends using 12 to 18 inches of floss. Ideally, you should use a clean section in between each tooth.
Experiment with different kinds of floss. Waxed floss and dental tape slip between teeth more easily than the unwaxed variety, making it less likely that you will damage your wires. Both options are also less likely to shred and leave pieces of floss stuck in your orthodontics. Waxed floss works best for tight teeth while tape is generally easier to use in wider spaces.
Use a floss threader. This inexpensive dental tool resembles a tiny lasso and works like a (dull) sewing needle and thread. It lets you pull the floss through the teeth above the wires. This allows you to floss between your teeth at the gum line, which is important for maintaining healthy gums. Floss threaders are available at the drugstore, supermarket or online. They are meant to be disposable, so use a new one each time you floss.
Look into other interdental cleaners. Water flossers can help blast away food particles around brackets and between teeth, while interdental brushes can help remove debris when flossing is not convenient. While dental floss is your best defense against tooth decay, our team can talk to you about these adjuncts to proper oral hygiene with braces.
Help younger children with their flossing. Flossing successfully, especially with braces, requires a degree of manual dexterity that younger wearers may not have. Time, practice, and help from an adult are the best solutions. Impress on kids the importance of cleaning every tooth surface to avoid tooth decay and gum problems while they are wearing braces.
Maintaining proper oral hygiene habits while wearing braces will help ensure that when the orthodontics come off, the wearer will have the beautiful and healthy smile they have always wanted. We welcome your questions and are happy to help demonstrate good oral hygiene with braces for your child.  Call our 60465 orthodontist today.
Paul DiFranco Orthodontics of Palos Hills
10059 S. Roberts Rd. Suite 2A