You probably see your regular dentist twice a year for routine exams and preventative care. Perhaps, you have recently begun to consider straightening your teeth using an orthodontic treatment plan. If so, you may wonder whether you actually need to see an orthodontic specialist. The fact is, both general dentists and orthodontists have unique training and perform very specific roles when it comes to managing your overall dental health.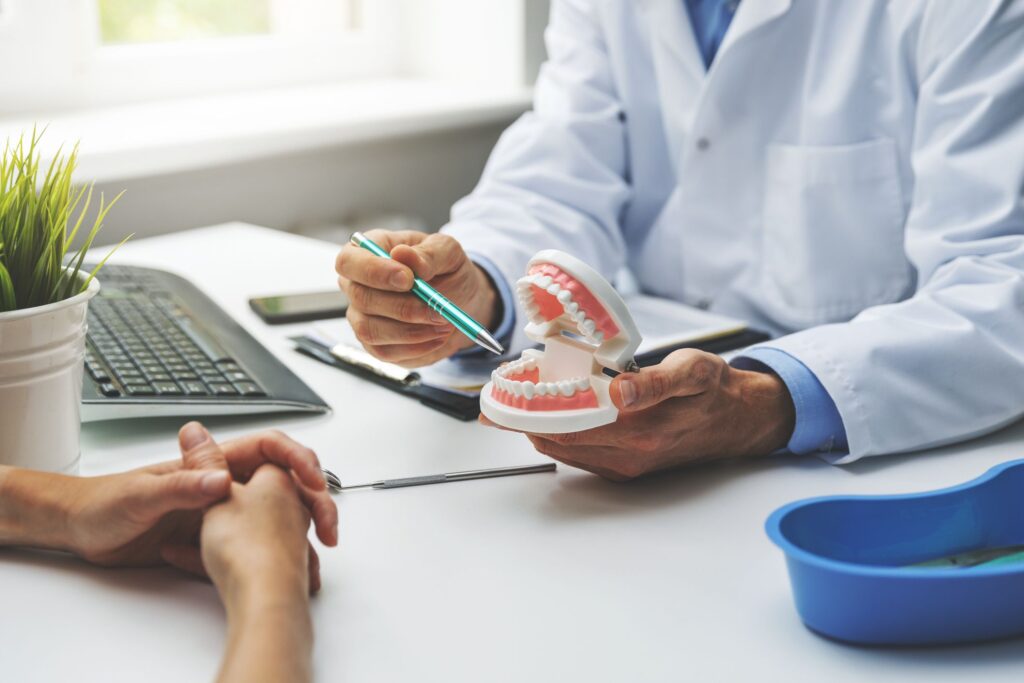 The Role of your Primary Care Dentist
Your primary dentist is almost always a general dental care provider. They're your first line
of defense when it comes to addressing concerns or offering preventative maintenance
for your mouth. Your general dentist will assess your ongoing oral health and develop a
treatment plan that best suits your needs. Visits to your general dentist typically cover the following services:
Cleanings
X-rays
Fillings
Crowns
Bridges
Veneers
Root canals
Teeth whitening
When to See an Orthodontist
In some cases, a general may offer limited orthodontic services. Quite often, however, your general dentist will refer you to an orthodontist when you have serious concerns about teeth misalignment.
Advanced Training You Can Trust
Orthodontists are very similar to dentists in that they receive the same amount of initial
schooling. This typically requires four years of undergraduate studies,
followed by four years of medical school. At this point, a dentist may begin to
practice general dentistry. A dentist aspiring to become an orthodontist must continue
on with a specialized residency in orthodontics for an additional two to three years.
During this time, they will learn more about tooth movement and proper jaw alignment.
Making Appearance and Health a Priority
Achieving a beautiful smile isn't the only reason why you'd seek out or be referred
to an orthodontist. An orthodontist's primary focus is addressing any malocclusions or an
"improper bite" in your mouth. Proper bite alignment allows you to chew food more
efficiently and can also minimize tooth wear as you grow older. In some instances, orthodontia may mend speech problems and reduce pain caused by temporomandibular joint (TMJ) while improving the overall appearance of your teeth. An orthodontist can help if you have gaps in your teeth, overcrowded teeth, an overbite or an underbite. Through nonsurgical means, orthodontists can offer treatments such as braces, retainers, and aligners.
Maintaining a healthy smile is a team effort that starts with your very first visit to the
dentist. It's also important to understand the specialized role an orthodontist plays when
tackling alignment issues with your teeth. Their expertise can benefit you in several
ways including improved facial appearance, pain reduction and a boost of self-
confidence. To learn more about why an orthodontist might be right for you, contact Paul DiFranco Orthodontics of Palos Hills today.
Paul DiFranco Orthodontics of Palos Hills
Phone: (708) 930-5941
10059 S. Roberts Rd. Suite 2A
Palos Hills , IL 60465