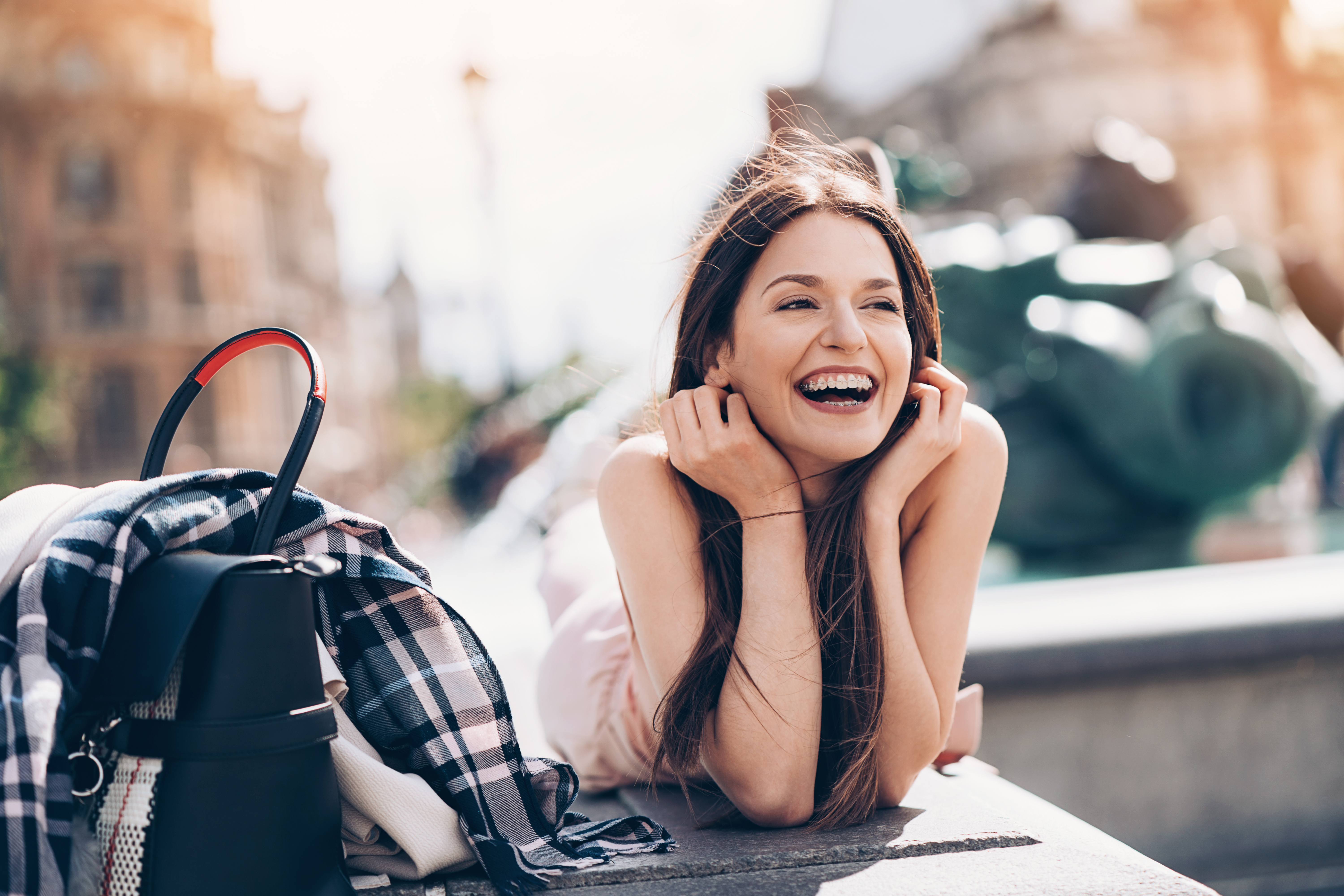 Most orthodontic treatment consists of traditional braces or aligners. Both move teeth slowly into new positions to correct misalignment. This ensures both a straight smile and an even bite. However, once braces have been removed or the last aligner used, you will most likely need an orthodontic retainer. 
It is vital to follow through with the retention phase to maintain your newly straight smile. Proper retainer use will yield the results you have waiting a long time to achieve.   
How Orthodontic Retainers Work
The process of shifting teeth with braces involves the subtle building and breakdown of bone in the jaw. Once your teeth have been moved into their final place, bone must harden around them to keep them in position. Your retainer does that job.
Here are three types of retainers that orthodontists typically recommended:
Traditional retainers – This removable appliance is made of acrylic and a wire arch that sits on the front side of the teeth.
Clear retainers – This is a removable, clear plastic tray that fits over the teeth.
Bonded retainer – Also called a permanent retainer, this is a fixed wire bonded to the lingual (tongue) side of the teeth. It may be worn for months or years.
Our orthodontist will provide the best retainer option for your orthodontic treatment plan. If yours is removable, be sure to wear it as directed. Keep in mind that your teeth have been in active treatment for months, or perhaps years. Wearing your retainer right after treatment for the designated amount of time is critical to successful treatment.
Caring for Your Retainer
Regular cleaning is an important part of retainer care. When it is not in your mouth, keep your retainer in its case. Bacteria can build up on it just as they do on teeth, making the appliance less hygienic and possibly affecting the fit.
Clean your removable retainer with a wet toothbrush. Thoroughly rinse it with water before placing it back in your mouth. If it is removable, disinfect it regularly by soaking it in a cleansing solution our doctor will recommend.
Bonded retainers need to be handled like braces. That means twice-daily brushing and flossing in a way that thoroughly cleans all interdental surfaces.
For more information about your retainer, or if yours gets lost, contact our orthodontist in Palos Hills office. 
Paul DiFranco Orthodontics of Palos Hills
10059 S. Roberts Rd. Suite 2A