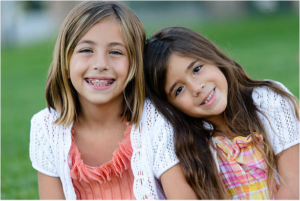 When your child needs braces, you'll discover there are many different ways orthodontists can make sure your child has the perfect smile. A two-phase treatment encourages gradual changes that correspond with a child's different growth phases. As a result of early intervention, this treatment method can help reduce the need for invasive corrections, such as extractions of adult teeth.
Age plays a significant role in determining your child's eligibility for two-phase orthodontic treatment. The majority of children who need early orthodontic care will need to be referred to an orthodontist around age seven or eight to assess their treatment options. When it comes to braces for kids, their rate of growth can have a huge impact on the effectiveness of the treatment.
With two stages of treatment, an orthodontist can use noninvasive devices to promote healthy jawbone growth before fitting braces. The process allows for earlier treatment of problems identified during dental exams.
Phase 1
During this first stage, your child will receive any care that is needed to properly prepare the teeth and jaw for braces. To support proper jaw growth, your Palos Hills Orthodontist will determine the best approach. The goal of this phase is to ensure the upper and lower jaws grow large enough to accommodate the permanent teeth. Additionally, the first stage of treatment centers around eliminating issues that could affect your child's bite, tooth spacing, and overall dental health. For example, a palatal crib can be used to prevent your child from developing an abnormal bite from thumb sucking, which may still happen at a young age.
Using proven dental appliances, your 60465 Orthodontist can intervene in developing bite issues. In some cases, your child may need palatal expanders to correct bite issues by widening the upper jaw. An orthodontist can adjust the upper jaw width correctly by using these adjustable expanders based on your child's growth. Patients with underdeveloped jaws and crowded teeth are often treated with palatal expanders in phase 1. Other indications for phase 1 treatment are less common and should be evaluated by an expert.
Your child may need to wear a retainer to maintain his or her results after completing the first phase of treatment.
Phase 2
Phase two begins once your child's adult teeth have fully erupted. As part of phase two, orthodontists adjust the spacing between teeth. To achieve this goal, braces are usually placed on the upper and lower teeth to facilitate their gradual movement into the correct position. Depending on your child's orthodontic treatment goals, braces may need to be on their teeth for up to 24 months.
As your child's braces or aligners move teeth into their correct positions, they will periodically need to be adjusted. We will arrange regular adjustment appointments for your child to ensure treatment progress. During this phase, please make sure that your child is properly caring for their braces. Many children need to wear retainers to keep their teeth in their new positions after braces are removed. Depending on your child's needs, it may be necessary to wear the retainer around the clock or only at night.
Two-phase orthodontics gently corrects your child's bite and tooth spacing issues. Your child will feel less discomfort during and after an orthodontic adjustment if there are gradual shifts in tooth placement and jaw width. As a result, the patient experience improves across the board, which leads to your child remaining focused and enthusiastic about the outcome.
We want your child's experience with braces to be positive. To schedule an appointment, please call our Orthodontist Palos Hills office today.
Paul DiFranco Orthodontics of Palos Hills
Phone: (708) 930-5941
Url: https://paloshillsortho.com/
10059 S. Roberts Rd. Suite 2A
Palos Hills, IL 60465